Fraunhofer IIS and Hulu enter an agreement for the use of Fraunhofer Cingo, the leading immersive audio headphone rendering solution for virtual reality and mobile devices. Users of Hulu's VR app will benefit from movies and TV shows streamed using the HE-AAC surround sound audio codec and rendered for headphones through Fraunhofer Cingo. Visitors of NAB in Las Vegas, April 18-21, can experience Cingo at the Fraunhofer booth SU6716.Immersive audio is crucial for virtual reality experiences to create a full sense of presence. Fraunhofer IIS, the world-renowned experts in audio and multimedia technologies, developed Cingo to achieve enhanced playback of stereo, surround and 3D sound on mobile devices. On VR platforms, Cingo makes use of head-tracking to dramatically improve the entertainment experience on headphones.
HE-AAC is the native surround sound audio codec for Android, the underlying operating system of Samsung phones paired with Gear VR. Android's HE-AAC implementation includes full support for loudness and downmix metadata commonly known from the broadcast TV world, as well as other features that allow the sound to be tailored for an optimum user experience in any environment.
"Great audio is essential for virtual reality, more than on any other platform," says Jan Nordmann, Senior Director Business Development, New Media at Fraunhofer USA Digital Media Technologies. "We are thrilled to bring surround sound to Hulu's virtual reality experience through Fraunhofer Cingo. This helps to create the illusion of true presence."
Consumers can experience Hulu with surround sound today by downloading the Hulu VR app (http://www.hulu.com/labs/huluvr) from the Oculus Gear VR Store.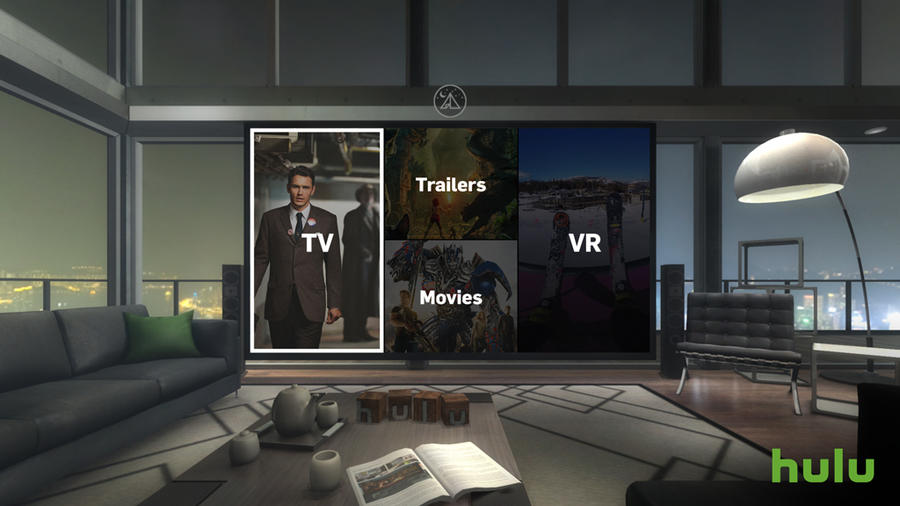 Cingo is available from Fraunhofer as a product-ready software implementation for mobile device manufacturers, chip set vendors and providers of multimedia services.
HE-AAC is today's most efficient high-quality surround and stereo codec, deployed in over 8 billion devices and used in TV, radio and streaming services worldwide.
For more information, visit www.iis.fraunhofer.de/vraudio or www.fraunhofer-cingo.com
More info about Hulu VR app
Today Hulu has more than 25 pieces of exclusive and premium content from Baobab Studios, Discovery Communications, Las Vegas, The National Geographic Channel, RYOT, Showtime Networks, SilVR Thread, Spoke, Studio Transcendent, The Uprising Creative and Viacom available in the Hulu VR app. All 3D virtual films are available for every VR app user to experience, with or without a Hulu subscription.
The new VR app also includes Hulu's first originally produced VR short film, "The Big One." For the short, Hulu partnered with Lionsgate to bring Freddie Wong and his RocketJump brand into the virtual reality space. "The Big One" invites users to witness a meteor shower that soon turns into an apocalyptic nightmare.
In addition to deep immersion in content, Hulu subscribers can use the VR app to stream Hulu's entire library of 2D content – including current season broadcast programming, libraries of classic content, hit movies and Hulu Originals – in 360-degree, fully-immersive viewing environments. Just like with VR content, the 360 degree environments in the Hulu app transport viewers into immersive settings to watch their favorite show: sitting in a comfortable living room, watching a movie in a big screen theatre, or kicking back on a scenic beach. Viewers can interact  with each 360-degree environment and change the ambience which includes outside scenes, lighting and look and feel to their preference.
The Hulu VR app is currently supported on Samsung Gear VR powered by Oculus, which works with the Galaxy S7/S7 edge, Galaxy Note5, Galaxy S6 edge+, Galaxy S6 and Galaxy S6 edge phones. Additional supported devices and platforms are coming soon.
Header image © Fraunhofer IIS/Kurt Fuchs