Korean broadcast equipment manufacturers DS Broadcast and Kai Media are the first to launch professional broadcast encoders supporting MPEG-H Audio. The BGE9000 4K Ultra HD Encoder by DS Broadcast and the KME-U4K Encoder by Kai Media both use the Fraunhofer MPEG-H Audio software to offer new interactive and immersive sound features. MPEG-H Audio likely will be the first new audio system put on the air by broadcasters, as it now is being built into TVs and professional equipment for Korean ATSC 3.0 broadcasts that will start in 2017.

The integration of MPEG-H Audio software will offer broadcast equipment customers features such as:
Interactive audio: Consumers will have the ability to adjust the sound mix to their preferences, for example choosing between different commentators in a sporting event;
Immersive sound: Comparable to moving from stereo to surround sound, MPEG-H adds 3D audio components to deliver a truly immersive experience.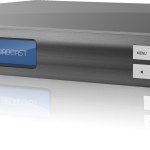 DS Broadcast's BGE9000 4K Ultra HD Encoder is based on highly reliable hardware for use in broadcast applications such as terrestrial, cable, satellite, and IPTV. The manufacturer adopted the MPEG-H Audio encoder software for its professional broadcast encoder, enhancing the truly immersive 4K UHD images, frame rate and quality provided by the BGE9000 encoder with immersive and interactive sound.
"Broadcast professionals have come to expect the highest level of quality from our encoder products. We are pleased to announce the integration of MPEG-H Audio in the BGE9000 4K Ultra HD Encoder. Our encoder is one of the first in the Korean marketplace to adopt the MPEG-H Audio software that will provide immersive and interactive sound to consumers," said Harry Chang, CTO, from DS Broadcast, Inc.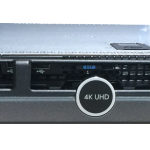 Kai Media's KME-U4K is a high-performance and notably reliable 4K UHD live encoder. Developed with dedicated hardware on a server, KME-U4K provides outstanding functionality while remaining practical and flexible. The adoption of the MPEG-H Audio encoder software from Fraunhofer IIS adds advanced audio features in addition to real-time encoding up to 4K Ultra-HD and four Full-HD channels.
"As a developer of a variety of functional solutions for broadcasters that utilize international video and audio standard techniques, the added benefits and features of MPEG-H Audio will be an industry game changer. We are pleased to announce our early adoption of the MPEG-H Audio software for our 4K UHD live encoder, which offers professional broadcast customers features such as interactive audio and immersive sound," said Jin Suk Kwak, Director from Kai Media.
MPEG-H Audio allows broadcasters and streaming services to deliver the future of streaming and TV audio at comparably low bit rates and in a cost-effective manner. MPEG-H Audio is under consideration for next-generation UHDTV broadcast standards and for ATSC 3.0 audio standard.
Visitors can experience MPEG-H Audio at Fraunhofer's booth SU6716 at NAB 2016 in Las Vegas and at booth D340 at KOBA 2016 in Seoul.
All pictures: DSBroadcast, KaiMedia