The Symphoria algorithm developed by Fraunhofer IIS provides a new, immersive sound sensation as part of the Bang & Olufsen Advanced Sound System integrated into the Audi A8. This further optimized rendering solution produces perfect 3D sound out of every audio material, no matter what audio source or music genre. For the first time, Symphoria brings fascinating 3D sound with height information to the rear seats, thanks to additional loudspeakers in the ceiling. Hence, all passengers can enjoy realistic 3D sound with a broad and clearly defined sound stage, as well as a natural, perfectly balanced surround sound field.
Symphoria works with the most modern signal processing algorithms based on semantic analysis of audio signals. This provides important sound information to help the listener identify the recorded room atmosphere. Together with additional height speakers, a perfect 3D sound impression is created.
With the Audi A8, Fraunhofer and Audi continue their successful cooperation. The Symphoria technology is also available in the Audi Q5, Audi Q7, Audi A4, Audi TT and Audi R8.
Header image: AUDI AG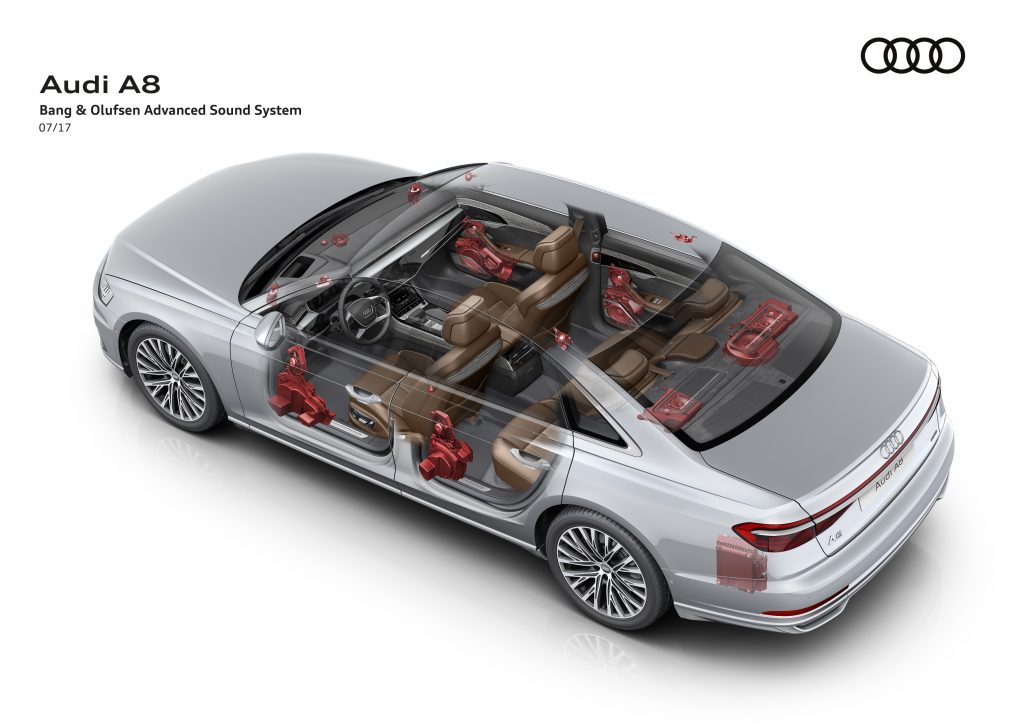 This post is also available in: Deutsch