Version 2.0 of Fraunhofer's popular MPEG-H Authoring Plug-in (MHAPI) has arrived and comes with new features such as a 3D panner, authoring of dynamic objects and the option to export to ADM (Audio Definition Model). One of the first broadcast professionals to use the plug-in was Werner Bleisteiner, Creative Technologist at German public broadcaster Bayerischer Rundfunk BR. We asked him about his experiences with MHAPI so far.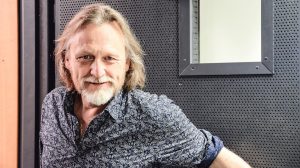 Mr. Bleisteiner, when did you first encounter MPEG-H Audio?
Fraunhofer IIS and BR were partners in the EU HORIZON 2020 ORPHEUS project from 2015 to 2018. Together with the other partners from all over Europe, we developed technologies and conducted pioneering pilot projects with Next Generation Audio (NGA) for broadcasting applications. MPEG-H played a prominent role in this project.
How do you work with MHAPI?
Since the release of version 1.0 in the autumn of 2018, I have been using it for testing various broadcast-specific productions and content formats to see how these can be depicted in MPEG-H Audio and what benefits that brings.
What does the availability of such a tool mean to you?
In the ORPHEUS project, everything worked very "manually", using single solutions. MHAPI now enables the integration of NGA into the actual production workflow and the implementation of file-based MPEG-H authoring in line with professional standards. In turn, we can now gather further experience and develop new concepts for utilizing the advantages of 3D sound and interactive audio in radio and TV productions.
Which benefits does MHAPI offer you?
If you understand the principles of MPEG-H Audio and the functionality of MHAPI, the tool is easy to handle. The templates that come with it for the most popular DAWs help beginners and enable a rapid learning curve. This is a big motivation, and you will start to come up with and try out more complex things as well. However, you might then reach a limit. This is because at the moment it is possible to define "only" up to 15 objects or tracks with MHAPI, as only very few DAWs can process more than 16 tracks on one bus. For most conventional broadcast applications, of course, 16 objects or tracks do suffice as a master to reproduce 3D sound and interactive elements. But the requirements might soon go up.
Which additional features would you like to see in forthcoming incarnations of the tool?
This is an interesting question. I like that version 2.0 of MHAPI offers an ADM export functionality. Because on a professional level, this metadata format is set as the production and archiving standard in broadcasting. This means that the fundamental NGA functionalities and parameters can be "translated" between ADM and MPEG-H. However, there is still a lot to do on both sides – for the ADM as well as on the part of MPEG-H developers – in order to ensure that these "translations" are correct and fluent. I am optimistic, though, that we will be able to offer our audience the benefits of NGA very soon.
Mr. Bleisteiner, thank you very much for the interview and all the best for your ongoing experimentation with 3D sound.
3D sound in the broadcasting sector is just one of the possible fields of application for MPEG-H Audio. Making MPEG-H and the MHAPI tool part of the production chain is also the perfect solution for TV productions, OTT formats or music streaming with spatial 3D sound.
Interested in trying out MHAPI for yourself? Then please apply for a download here.
Header image © Fraunhofer IIS