Major Chinese video streaming platform chooses Fraunhofer IIS's mobile audio rendering technology to provide an immersive sound experience on mobile devices
China's leading streaming platform Youku has chosen Fraunhofer Cingo to provide its paying subscribers with an unparalleled audio experience. From now on, Cingo will enable Youku's premium users to enjoy compelling immersive sound from the palm of their hands on iOS and Android devices. In addition, Youku's premium users can enjoy stereo content with a more natural and clear sound and, with Cingo's advanced loudness optimization feature, they can hear every detail, even in noisy environments.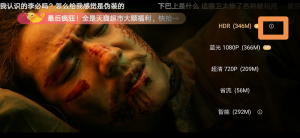 "In the era of digital media consumption, our customers have access to an increasing number of devices and at the same time want to enjoy content in high quality. For our premium service, we chose the Cingo audio rendering solution from Fraunhofer IIS, the home of mp3 technology. Cingo will be rolled out to more end devices over time. We at Youku see this as a start for the transition to future 3D audio applications that offer the potential for cinema-like audio quality from our apps. We are looking forward to working more closely with Fraunhofer IIS," Mr. Min LI, Director of Youku's Core System Department expressed.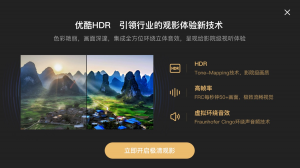 Toni Fiedler, General Manager of Fraunhofer IIS' representation in China, was also enthusiastic: "Youku is one of the biggest content production and streaming platforms in China and this collaboration is especially important to Fraunhofer IIS. Currently, China is in a crucial period of transition from HD to UHD TV services, which is exactly the right time to advance stereo and surround sound to true 3D audio. We are proud to team up with Youku and to work with their highly skilled team, striving together for the highest quality in audio and video. I am confident Youku will gain more subscribers with this approach and become a leader in the move toward 4k video and 3D audio broadcasting."
More information about Fraunhofer Cingo: https://www.iis.fraunhofer.de/en/ff/amm/consumer-electronics/cingo.html
Header image © Fraunhofer IIS / Viaframe